Octinion
PRESS RELEASE: Priva and Octinion combine robotic activities in Kompano
24 September 2021
The Dutch technology company Priva and the Belgian R&D group Octinion will merge their horticultural robotics activities under the Kompano flag. The formalities will be rounded off in the next few weeks. By combining their expertise and technology, they will create a strong and pioneering technology company whose core business is innovation in horticultural robotics in an international market that is experiencing strong growth. The management will consist of Tom Coen and Ronald Zeelen. Tom Coen will take on the role of CEO.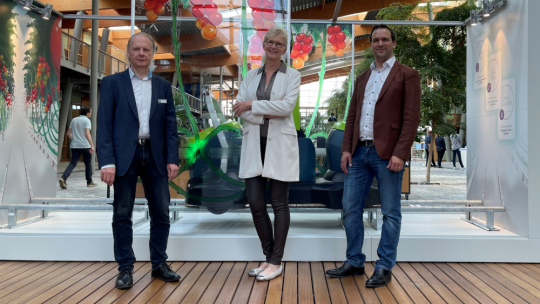 A leading company in the field of horticultural robotics
Both Priva and Octinion have invested a lot of time, energy and money in the development of robotic innovations for the horticulture sector over the years. Priva has concentrated on developing a leaf-cutting robot for tomato cultivation, whereas Octinion has developed a strawberry picking robot and a UV-C robot to tackle diseases in greenhouses. The high global interest in these types of applications proves the value of robotic innovations in the horticulture sector and the enormous potential.
Shared ambitions
To further achieve the potential of robotics in the sector, both companies see advantages in joining forces, creating synergy by sharing knowledge on technology and scaling up research and application.
The announced merger will create a leading technology company in this new market with strong growth targets around the world. To strengthen its leading position in the market, the Priva Kompano Group will launch a new innovative robot on the market periodically.
The need for robotization
Demographic and socio-economic figures show that the shortage of labor in the horticulture sector is a limiting factor for growth and leads to decreasing food security worldwide. Growers indicate their need for new ways to automate manual and repetitive (picking) activities, therefore, also optimize the quality of the harvest.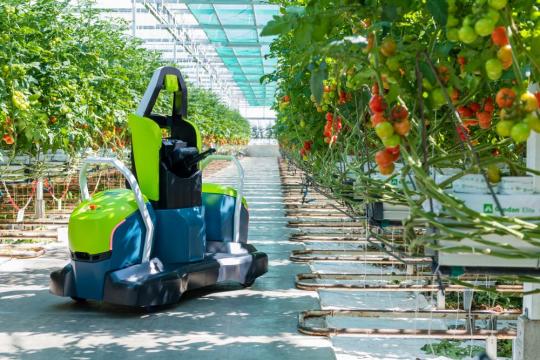 Meiny Prins, CEO of Priva: "Food security and the energy transition are leading themes in the horticulture sector worldwide. It is wonderful to see how both Priva's and Octinion's missions put the interests of food security worldwide at the heart of innovative solutions. The step to robotization is an important revolution in which we can make a huge difference in the world's need for sustainable innovations in the horticulture sector."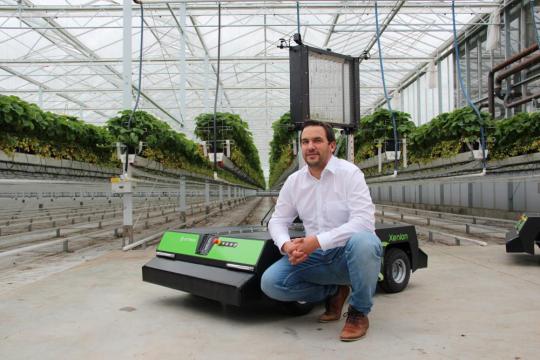 Tom Coen, CEO Octinion: "It is not surprising that two family businesses that have clear aspirations were able to find common ground. Our organizational cultures are similar and we share the same vision for the future of the horticulture sector. This is a strategic match and it is now being expressed in a strong new company that is eager to launch its innovative applications in the horticulture sector."
About Priva
Priva is a technology company that develops hardware, software and data services in the areas of climate control, energy saving and the optimal reuse of water. With more than 500 colleagues, 16 local offices and more than 450 international installation partners, Priva supplies sustainable solutions and services in more than 100 countries.
Through its activities in the horticulture sector, building automation and indoor growing, Priva strives to play a meaningful role in the cities of the future where people can enjoy a healthy living and working environment and have access to safe and nutritious foods.
For more information: Priva.com and Privakompano.com.
About Octinion
Octinion is a group of innovative R&D companies specialized in mechanical product development with applications in organic materials. It operates primarily in the horticultural and food sectors. The company was founded in 2009, has almost 50 employees and is headquartered in Leuven. Octinion carries out development projects for third parties and also has several product companies in its group.
Through developments such as an autonomous strawberry picking robot, a UV-C robot and a scouting platform, Octinion Agriculture has grown into a world player, primarily in the strawberry sector. It has also developed countless applications for the wider horticulture sector. From now on, Octinion Agriculture will be part of the Kompano Group.
For more info see Octinion.com.